The Hello Big Hug Gift Guide - Gifts under 50€
Shop Gifts und 50 Euro for every occasion
ALL ORDERS SHIPPED WITHIN 3 DAYS.
Crafted from a luxurious blend of linen, cotton and ramie, all of our cushions are great on their own, but they match perfectly to each other. Not only as decoration for nursery or children room, they also fits to hygge and cozy style livingrooms, as bedroom decoration and many more.
All of our pillows are hand stitched in a small sewing studio in Bali, and feature a silk screen print and each on their own a unique border detail.
Our doodle illustrated porcelain plate and mug are not only made in Germany, they are also scratch resistant and dishwasher proof! We have personally tested them for over a year in literaly every climate and guarantee the quality!
They are beautiful on its own but definetly create the perfect breakfast tablescape as a set.
The screen printed tableware makes a lovely go to gift for any special occasion and here to stay!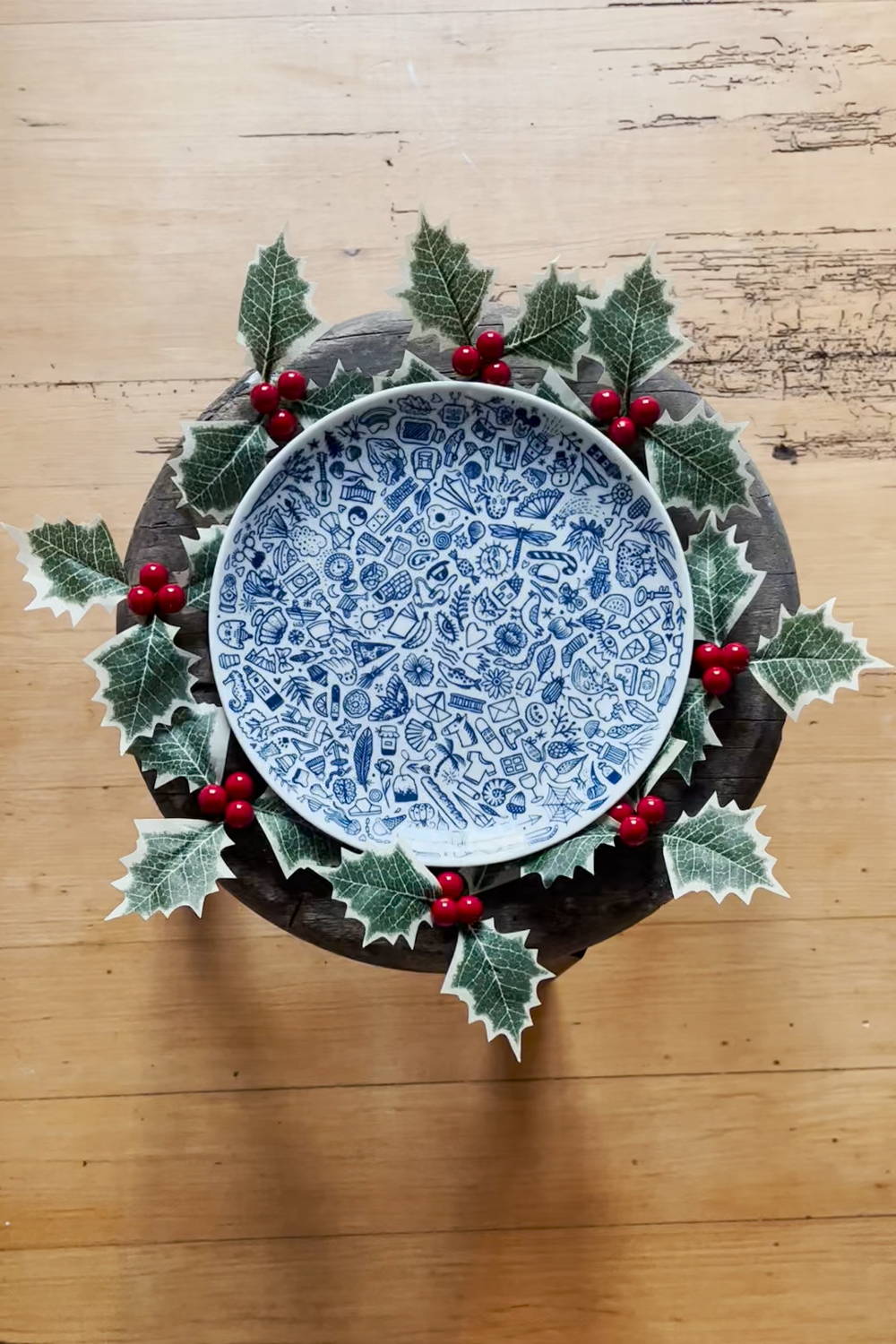 Our tote bag is made from heavy cotton canvas and makes a perfect bag for every occasion. It is hard wearing and has a handle that can be carried over the shoulder or in the hand. For every bag sold, we will donate 5€ to Balipockets e.V. (gem.). Give and do good!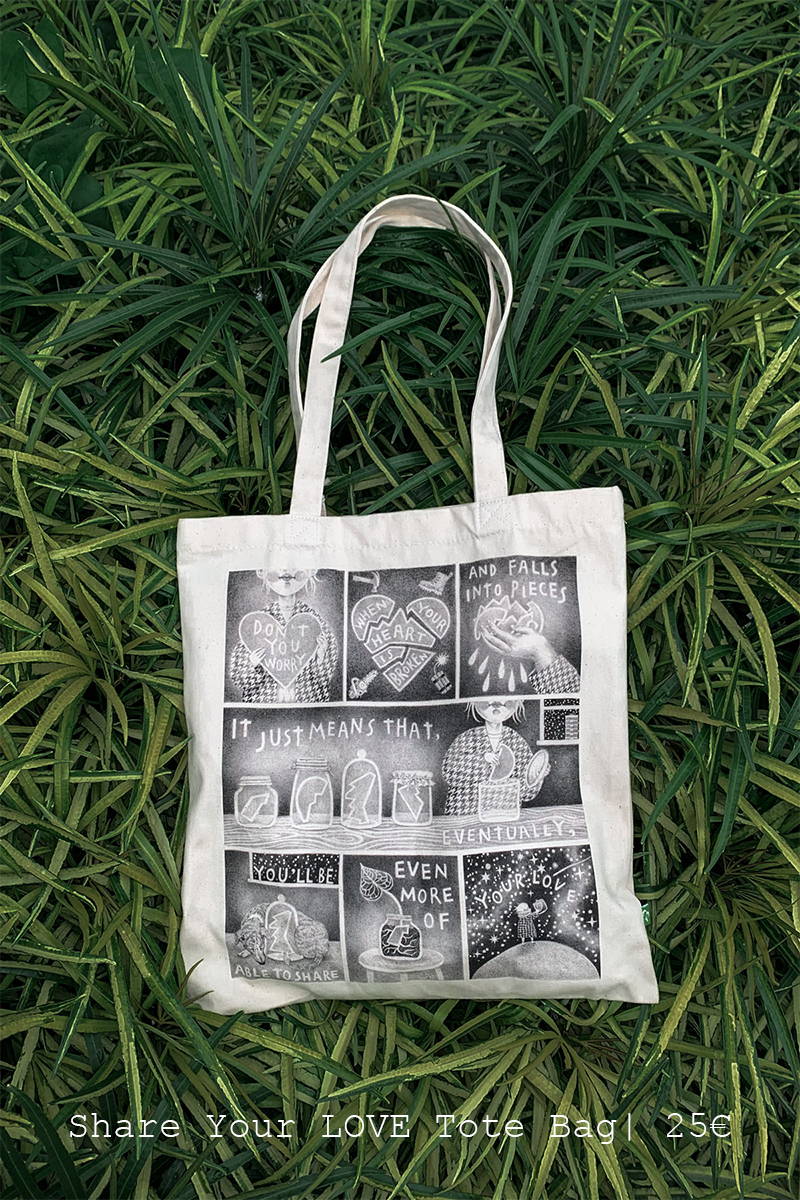 The Mermaid Essential Pouch
The multifunctional Pouch is the perfect companion for storing all your essentials - stationary, travel accessories, make up, parenting gear, … everything really! On the front and back it features a dreamy pencil illustration, which shows a mermaid in a beautiful mystic scenario and comes with beautiful golden details.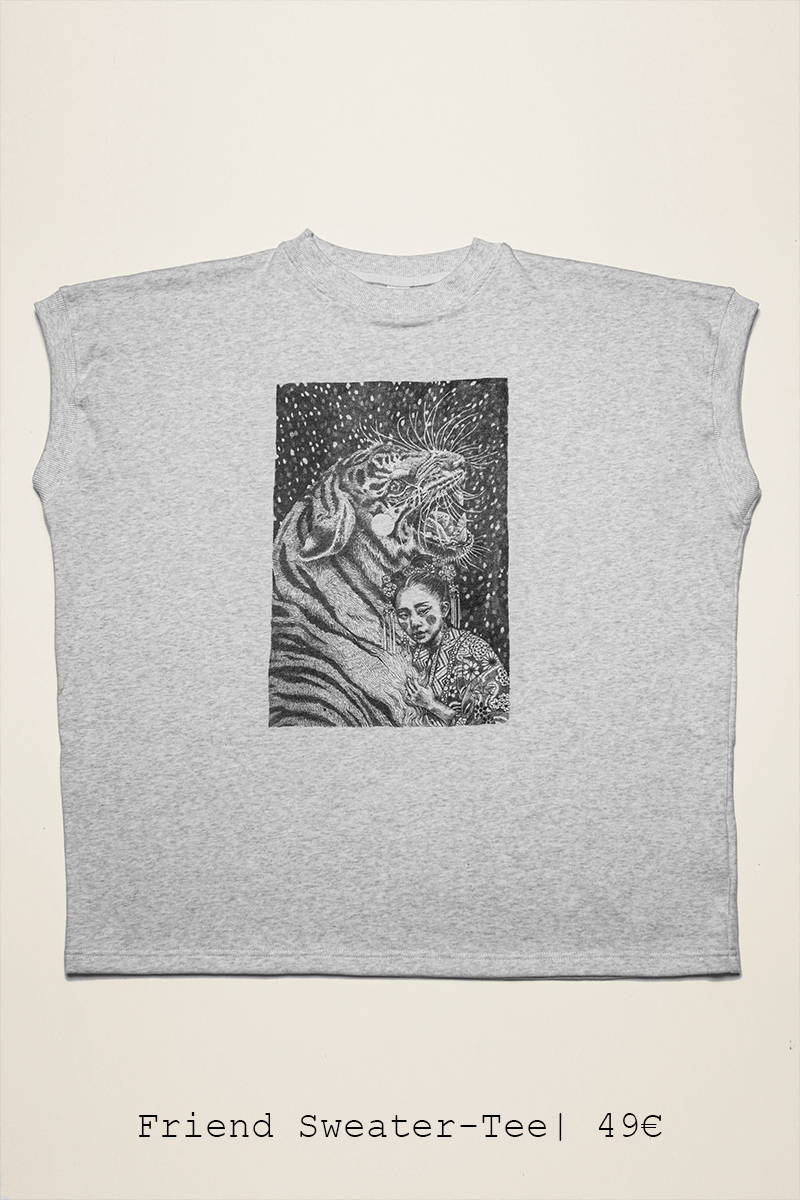 Now, this is one of our hot items and we really hope when you red this, we actually still have one!
The Oversized Fit of the shirt gives truly 80s vibes. It comes with a beatuiful tiger illurstraion on the front and is so cozy to wear. The boxy shape suits all types of bodies.
To whomever you may gift this, we are sure it will be memorable!