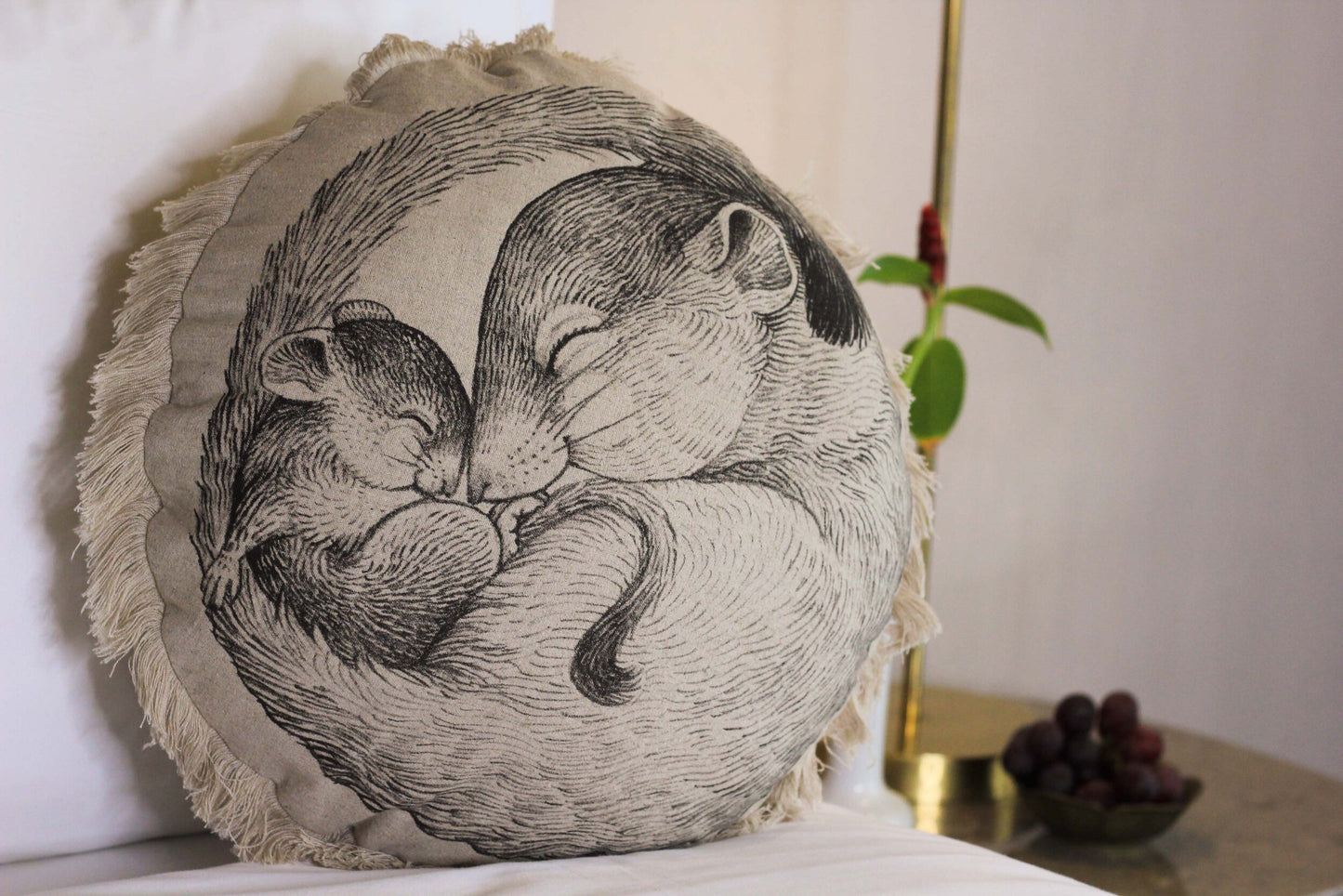 The journey of a tiny family…
From a small table in Manchester to a big desk in Bali. Creating the 'Little Hug' Cushion.
Whilst our plates were being made, we were keeping busy working on another project! It's so good to work together as a team, even with continents between us!
It's all about balance they say - so after a big hug, a little hug must follow. Susa made some wonderful sketches and it was so hard to choose between them. We decided to start the series with a little mouse family, snuggled up in a ball.
One thing we love most about the LITTLE HUG CUSHION is that it is entirely made from the off cuts of our BIG HUG BLANKET. Reducing waste is an essential part of building a sustainable future and this is something that is very important to us.
We are sampling and developing our products exclusively in house, so Verena definitely knows each detail of our products. She chooses and tests each component, from fringing length to zipper heads - you name it. She also works closely with the local crafts people to make sure the product is ready for production. You won't believe it, but we had to print the little hug 10 times to get the result on size and color that matched our imaginations.
Big Hug meets Little Hug
We absolutely love the textures - imagining the bears fur, playing around with the fringing of the little hug cushion, feeling the puffy quilting on the blanket - meeting the fluffy mouse cushion. Layers of texture for your home, and for your life.